CS Track Wave Glider Made To Measure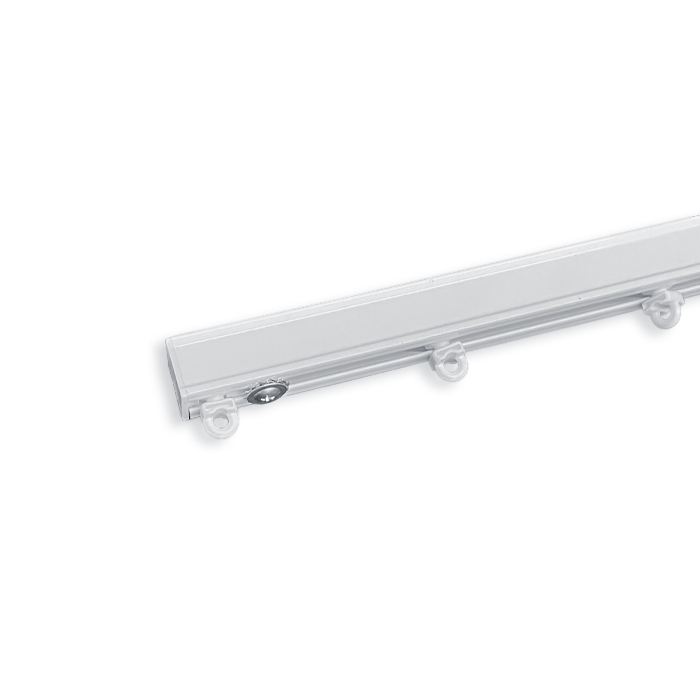 White CS Track Wave Glider Made To Measure
Profile
• Weight: 235 gram p. mtr (2.53 ounce - ft).
• Aluminium Extrusion
• Dimensions: 20 mm x 20 mm (0,8" x 0,8")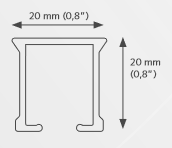 For Use In
Hotels - Motels - offices - schools - healthcare
residential or any location where a heavy duty hand drawn system is required.
Easy to install.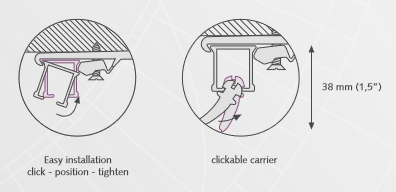 Features
•Super smooth white powder coat finish.
•Heavy duty UV protected carries.
•Longer lengths are available upon request. Up to 11.5m
•Operating weight, this track can take up to 15kg per metre.
•Easy and quick to install.
Contract System Track PDF